Philanthropic Donors
Past and Present
Thanks to the generosity of our many donors and volunteers.

We are half way to meeting our fund-raising goal. With your continued financial support, will be able to provide our students arts and academic enrichment throughout the school year..  A heartfelt thank you goes out to all who help make miracles happen in the Middle Georgia area. Thank you for all that you have done and continue to do to help make our deserving students excel! 
---
The following individuals, churches, civic groups, and businesses have contributed recently to Campus Club Milledgeville-- Thank you to all who have been so generous during these difficult economic times!
WALL OF HONOR
To learn more about CCM's sponsorship levels please click here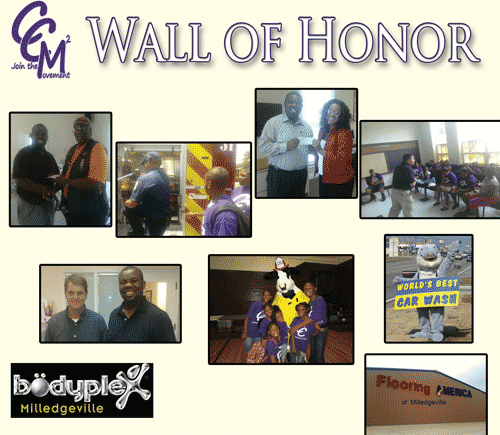 Businesses:
Flooring America
BodyPlex
Quay Fuller Remax
Tidal Wave Auto Spa
Chick-F-La of Milledgeville
Georgia Power
Union Recorder
Louie Herron Toyota
Milledgeville Fire Department
Milledgeville Police Department
Civic Organizations:
The Milledgeville Cruisers Motorcycle Club
Individuals:
Dr. Brenda Boddie
Dr. Kirk Armstrong
Deborah Harshburger*
Chrissy Thorton
Dr. Kelly Massey
Dr. Lisa Griffin*
Reginald Castleberry
Dr. Scott Butler
Earl Hunter*